About us
About artflash
Created to make the art world more accessible and affordable to collectors and enthusiasts, artflash gives you access to biweekly flash sales of strictly limited, curated art editions by today´s most sought after contemporary artists, such as Louise Bourgeois, Wolfgang Tillmans, Richard Serra, Jenny Holzer, and John Baldessari.
The original art editions (including etchings, woodcuts, lithographs, silkscreen prints, and photographs) have originally been produced by prestigious European and American non-profit art institutions, galleries, and book publishers.
Artflash was founded in Berlin, Germany by Katharina Bauckhage. Since its launch in late 2012, artflash has presented more than 300 limited art editions from 250 of today´s most notable international artists.
We are excited to bring the best of contemporary art into your home!
Katharina Bauckhage
Founder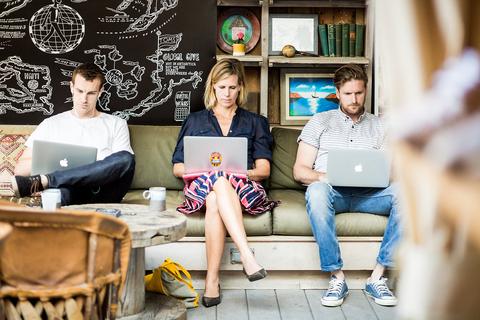 THESE ARE THE FACES BEHIND ARTFLASH
Katharina Bauckhage, Founder & CEO

was part of the Management-Team of a Berlin-based exhibition agency and perfectly knows her way around the art scene. The focus of her work was the introduction of software-assisted services such as ticketing, guided tours or merchandise for the Documenta 11 and 12, as well as for the Staatliche Museen zu Berlin (Berlin State Museums). Additionally, she conceived Pixelpark's first online shops in Germany a long time ago. With artflash, Katharina wants to pull the art industry out of its ivory tower and make it easier for less-experienced art enthusiasts to acquire limited edition prints of highest quality.

Yvonne Amankwa, Photography

gives artflash its unique appearance with her photographs. Her photography style gives the artworks space (both in the figurative as well as in the literal sense), without staging them to explicitly. Prior to joining artflash, Yvonne primarily took portraits of people. She places no limits on her photography ideas and frequently surprises us with unusual settings, accessories and moods, making the moment when she finally presents her photos to the team the highlight of the week every time.

Sabine Großwendt, Head of Operations

With her professional sense for organisation, the trained art historian ensures that everyone is satisfied at the end of the day: Though our customers are her priority, this also includes our businesses partners, our frame builder, our logistics provider and many more. She has called the arts her passion ever since she learned her craft at the Michael Werner Gallery in London, further refining it at various art galleries and institutes. Now, she applies her market expertise and her passion for the arts at artflash.

Ute Bongartz, Editor

Even though contemporary art is very much a visual medium, background information on artists is indispensable when it comes to categorisation, whilst in-depth studies complement one's own understanding of the image. This is where Ute Bongartz — our experienced editor — comes in, who, prior to her time at artflash, worked as a freelance author and journalist in print, TV, radio and online, introducing artists and their art to her audience.